Calendar of Events
Saturday, October 22, 2016
Ghoulishly Goodwill Costume Contest
October 6, 2016 — November 3, 2016
Category: Festivals, special events
Things are about to get spooky! Show your Halloween spirit in the Ghoulishly Goodwill Costume Contest! Make Goodwill Your Halloween Headquarters! From the most neon 80's prom queen to the most terrifying zombie hoard, Goodwill has everything you need for Halloween! We have a wide selection of clothing and accessories that could be used to make the ultimate costume, whether you're going scary, quirky, funny or giant! Show off your best outfit in the annual Ghoulishly Goodwill Costume Contest for your chance to win great Zoo Knoxville prizes!
To enter to the Ghoulishly Goodwill Costume contest, participants must submit their entry by the end of day on Thursday, November 3rd in any one of the following ways: https://www.facebook.com/GWIKTN/. The winners will be announced on Friday, November 4th via social media. Grand Prize – A family membership to the Knoxville Zoo. 2nd Prize – A family 4-pack of tickets to the Knoxville Zoo. 3rd Prize – Two tickets to the Knoxville Zoo.
Appalachian Arts Craft Center: Fall Porch Sale

October 6, 2016 — October 23, 2016
Category: Exhibitions, visual art, Fine Crafts and Free event
The Appalachian Arts Craft Center in Norris will hold its Fall Porch Sale starting Thursday, October 6, and running for about two weeks. The Porch Sale features outdated stock, seconds, student crafts and unjuried work by members of the Craft Center. It's an excellent time to get great deals. There will also be baked goods for sale.
The Appalachian Arts Craft Center is a nonprofit center that has been fulfilling its mission by promoting traditional artists and crafts in the East Tennessee area for 40 years. Currently the center has about 70 crafters who sell in the shop.
Appalachian Arts Craft Center: 2716 Andersonville Highway, Clinton, TN. Hours: M-Sa 10-6, Su 1-5. Information: 865-494-9854, www.appalachianarts.net
Zoo Knoxville: Boo! at the Zoo!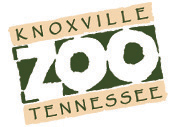 October 6, 2016 — October 23, 2016
5:30-8 PM
Category: Festivals, special events and Kids, family
Knoxville's largest Halloween event features 12 nights of safe and not-too-scary fun scheduled over three weekends; Thursday through Sunday, Oct. 6-9, and continuing Thursday through Sunday, Oct. 13-16 and Oct. 20-23, from 5:30-8:00 p.m. each evening.

BOO! at the Zoo, a Halloween tradition for 30 years, is a family event featuring trick-or-treating through the zoo along the BOO! Trail, the Chick-fil-A Monster Mash tent with fun that's perfect for preschool and elementary-aged event-goers, friendly costumed characters and entertainers throughout the zoo, and the only "haunted" carousel in East Tennessee, the Scary-Go-Round. (How can you tell it's haunted? It goes backwards, of course.)

Knoxville Zoo, 3500 Knoxville Zoo Drive, Knoxville, TN 37914. Open every day except Christmas. Information & tickets: 865-637-5331, www.knoxville-zoo.org
Art Market Gallery: Works by Brenda Mills & Karen Kyte
October 4, 2016 — October 30, 2016
Category: Exhibitions, visual art and Free event
Recent works by painter Brenda Mills and clay sculptor Karen Kyte will be on display at the Art Market Gallery. An opening reception for the featured artists will begin at 5:30 p.m., October 7, during Downtown Knoxville's monthly First Friday Art Walk, with complimentary refreshments, and music performed by John Kueny.
Brenda Mills is a water-media painter and pastel artist with a Cum Laude BFA from the University of Tennessee. A self-described "country girl" originally from Kingsport, Tennessee now residing in Knoxville, Brenda has won many national and regional awards. Her work was most recently accepted into the Tennessee Watercolor Society's 35th Juried Exhibition. When painting in watermedia, Brenda uses liquid acrylics, mainly for their intense color and glazability. Trained as a printmaker in college, she begins her paintings on glass, printing the image onto paper or yupo, a tree-free synthetic alternative to traditional art paper. Then she proceeds to manipulate the paint. "I love the element of surprise and the accidents that occur when painting on glass and printing my images."
Karyn Kyte began sculpting as a child, using "mud pies" as her medium; however, her real passion for art came about while she was studying Medical Technology in college and then took a painting class. Soon, her interests moved back to clay, and she changed her major to Fine Arts. Karyn is a sculptor whose creations are spontaneous. When she sees a lump of clay, images start to form in that lump, willing itself into a certain form. Her pieces are inspired by her love of nature, and she uses shape, color, and movement to honor Earth and all its creatures. She tries to bring awareness to the fragility of Earth and of man's impact on it through her art. Not only is sculpting Karyn's way of showing gratitude to nature, to her, art is a way of seeing, being, and thinking. As she states, "I feel like the guy in Close Encounters making the lumps of clay into Devils Tower, not knowing why, just knowing he must." Karyn received her Bachelor of Science from the University of South Dakota.
Art Market Gallery, 422 S. Gay St, Knoxville, TN 37902. Hours: Tu-Th & Sa 11-6, Fri 11-9, Su 1-6. Information: 865-525-5265, www.artmarketgallery.net or www.Facebook.com/Art.Market.Gallery
The Tomato Head: Exhibition by Ruth Allen
October 2, 2016 — December 5, 2016
Category: Exhibitions, visual art and Free event
Back for her third showing at The Tomato Head, Ruth Allen skillfully crafts vivid drawings and paintings featuring nature's flowers and wildlife. Since her last visit from Athens, Georgia, Ruth has had two paintings selected for juried shows and currently has a painting showing at ArtPrize in Grand Rapids, Michigan.
Her work will be on view at Market Square from October 2 through November 7 and will then move to the West Knoxville Gallery on November 7 through December 5. For more artist information, please visit The Tomato head blog: http://thetomatohead.com/ruth-allen-featured-artist/ or https://www.etsy.com/shop/100tinybluebirds
Tomato Head, 12 Market Square (865-637-4067) and 7240 Kingston Pike, Suite 172 (865-584-1075), in Knoxville.
Arrowmont School of Arts and Crafts: Silk Painters International's "Silk in Transition"
October 1, 2016 — November 5, 2016
Category: Exhibitions, visual art and Free event
Arrowmont School of Arts and Crafts is exhibiting over 70 silk paintings by 36 national and international artists in two exhibitions. The exhibitions are in conjunction with the Silk Painter International's (SPIN) biennial conference "Silk in Transition" being held at Arrowmont October 7-15, 2016. Arrowmont invites the public to view the exhibitions and attend the reception. Admission is free.
A reception will be held Saturday, October 8, 2016, 6-8pm. Awards will be announced at 7pm.
SPIN members were asked to create works that answer the questions, "What does silk painting mean to you? What does it mean to the silk artist? What does it mean in a transforming landscape?" The result is a dynamic group of silk paintings, sculptures and installations that explore a variety of themes and subjects. Silk Painters International (SPIN) is an international organization of silk artists, painters, practitioners and educators. Their mission is to establish silk painting as a recognized art form by encouraging and promoting the collecting, displaying and production of silk art at the highest level.
In the Sandra J. Blain Gallery. Admission is free and open to the public. Gallery hours are Monday - Friday 9am - 5pm and Saturday 10am - 4pm. Arrowmont School of Arts and Crafts, 556 Parkway, Gatlinburg, TN 37738. Information: 865-436-5860, www.arrowmont.org
Ijams Hallway Gallery: Laura Baisden of Camp Nevernice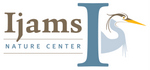 October 1, 2016 — October 31, 2016
Category: Exhibitions, visual art and Free event
Don't miss October's amazing exhibit by artist Laura Baisden of Camp Nevernice! Her unique and whimsical letterpress prints are all about the detail in the designs. Every poster is printed one color at a time, one poster at a time. All prints on display are available for purchase.
More events at http://ijams.org/events/. Ijams Nature Center, 2915 Island Home Ave, Knoxville, TN 37920. Hours: Grounds and trails open during daylight hours. The Visitor Center, including exhibits, gift shop, offices and restrooms is open M-Sat 9-5 and Sun 11-5. Information: 865-577-4717, www.ijams.org
McClung Museum: Knoxville Unearthed: Archaeology in the Heart of the Valley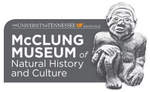 September 17, 2016 — January 8, 2017
Category: Exhibitions, visual art, Free event, History, heritage and Science, nature
In honor of Knoxville's 225th anniversary, this exhibition explores the city's heritage as seen through archaeological discoveries in the "Heart of the Valley." Using historic artifacts unearthed in and around Knoxville, along with historical images, maps, documents, and oral histories, the exhibition tells the story of Knoxville's development from a frontier settlement to an industrialized city.
Opening reception for members on Fri Sep 16, 5-7 PM.
McClung Museum of Natural History and Culture, 1327 Circle Park Dr on the UT campus, Knoxville, TN 37996. Hours: Monday-Saturday, 9AM-5PM, Sunday, 1-5PM. Information: 865-974-2144, http://mcclungmuseum.utk.edu
The Town of Farragut Arts Council: Janice Valentine, Featured Artist
September 8, 2016 — October 31, 2016
M-F 8:00AM-5:00PM
Category: Exhibitions, visual art and Free event
The Town of Farragut Arts Council presents Janice Valentine as the featured artist for September and October. Located at the Farragut Town Hall, the exhibit features Valentine's framed italic hand calligraphy work.

Valentine has been the owner of the Olde Concord Gallery in historic Concord, Tenn., since 1999. The gallery building is on the National Register of Historic Places. Holding an Associate Degree in Advertising Arts/Graphic Arts from Chattanooga State Community College, Valentine has been a custom picture framer and calligraphy artist since 1984.
Each month, the work of an artist or group of artists is featured in specially designed cases on the second floor of the rotunda in the Farragut Town Hall. For more information about this exhibit or to access a Featured Artist of the Month application, please contact Lauren Cox at lcox@townoffarragut.org or 218-3372 or visit www.townoffarragut.org/artsandculture.

The Farragut Town Hall is open Monday through Friday from 8 a.m. to 5 p.m. and is located at 11408 Municipal Center Drive directly across from the Farragut Branch Post Office.
Pienkow Art Gallery: Marcin Kowalik: A Tale of the Working (Wo)Man
September 2, 2016 — November 26, 2016
Category: Exhibitions, visual art and Free event
Please join us for our new exhibition! Opening reception Fri Sep 2, 5-7 PM in the main lobby of the consulate office, which hosts modern art from both established and emerging Polish artists. Please RSVP: drpienkowski@gmail.com or 865-584-4112
Marcin Kowalik's paintings are dominated by abstract forms and empty spaces while featuring vibrant colors, illusions and a precision of lines and geometric structures. His work is nonanthropocentric – human figures rarely appear, and when they do, they are faceless, devoid of identity. Kowalik's perception of reality dictates his work. His gaze is the architect's – registering solids, enriching them with vibranace and a dose of artful spontaneity which gives rise to his novel, uncanny universe. For Kowalik, Picasso is a master of augmented reality. Kowalik is primarily interested in the Cubist period in the work of the Spanish artist, in the composition of spatial forms and their fragmentation. One of Picasso's most fascinating aspects is his extraordinary inventiveness. Paintings, which appear shattered into prismatic fragments and recomposed without conformity to their initial arrangement, can be 'read' from the foreground, followed along the path delineated by the painter and, suddenly, apprehended not from the front, but sidewise.
In 1944, Pablo Picasso joined the Communist Party. It seems to have provided him with a model of victory and strength which he begins to identify with the Communists. His joining the Party has obvious roots in his painting, which he considered to be more than a mere source of pleasure. Line and color were his arms, which he wielded in his revolutionary fight. He confided in Communism, enchanted with the specious beauty of its motivating ideals, but was even more partial to the company he could find in its circles. The stage in the life of the celebrated cubist sparked Marcin Kowalik's new cycle. The cycle on a (wo)man at work. Each of the thirty canvases represents a person with their occupational attribute. The different quality of the paintings in "A Tale of the Working (Wo)Man" cycle arises from the overload of minimalism, the pinnacle of which was reached by Kowalik in his work on "Convergents", one of his most recent projects.
Here, he has sought chaos – introduced into his art by people, as various and volatile as the nature of painting. Despite his desire to renounce his creative asceticism, Kowalik's human is still confined by the minimalist formal limits. To demonstrate a human form, it is sufficent to simply sketch an eye, the shape of a head and, immediately, a face outline becomes recognizable. This is the machination of the human mind – symmetrical points are sufficient for our imagination to fill in the missing parts. Apparently, the human has finally moved to the center of the young painter's field of interest. However, these are mere appearances. Kowalik does not stray far from home and attempts to misplace the human figure, offering its simplest possible representation. He tells the tale of a human, but his tale is extremely complex and multi-faceted. He posed the challenge and has risen to it himself – undertaking the effort of organizing the experiment. He invited over a dozen of amateur painters to cooperation on committing to canvas their image of an occupation, inspired by the output of the author of "The Weeping Woman". Website: www.kowalik.art.pl
Viewing hours M-F 8-5, Sat 8-11:30 AM. At the Center for Polish Culture | Pienkow Art Gallery, 7417 Kingston Pike, Knoxville, TN 37919. http://www.consulpoland.com/index.php/center-of-polish-culture/
Athens Area Council for the Arts: Work by Artist Richard Whitehead
August 29, 2016 — November 4, 2016
Reception Sept. 23, 5:30-7:00PM
Category: Exhibitions, visual art and Free event
The Athens Area Council for the Arts announces Follow Innocence, showing work by regional artist Richard Whitehead, at The Arts Center. The exhibit is available for viewing August 29 – November 4, 2016 at The Arts Center, 320 North White Street, Athens, Tennessee.

Whitehead's work is derived from the premise that nothing is fixed or stable and this state of insecurity is positive, and allows us to follow innocence.

Richard is a graduate of the Pennsylvania Academy of Fine Arts, where he won numerous prizes and scholarships. His work has won awards and has been exhibited throughout the United States; Antwerp, Belgium; and Murcia and Barcelona, Spain. In 1998, he settled in Knoxville, TN. He has exhibited in Clarksville, Oak Ridge, and Knoxville. A retrospective of his art was celebrated at the Fountain City Art Center in Knoxville in 2005. He juried two exhibits at the Fountain City Art Center and Rose Art Center in Morristown. In Knoxville, he has shown in with The Arts & Culture Alliance, A-1 Lab Art Space, Farragut Arts Council, The Art Market, Kaleidoscope, Liz-Beth Gallery, Nomad Gallery, and many more.
The exhibit opening reception is Friday, September 23, 2016 from 5:30 – 7:00 p.m. Whitehead will be on hand to informally discuss his work. The reception includes light refreshments and is free and open to the public. After the reception is opening night of ACT's fall play Come Back to the 5 & Dime, Jimmy Dean, Jimmy Dean at 7:30 pm in the Sue E. Trotter Theater. Tickets are $15 for adults and $10 for students.

For questions or more information about this or any AACA program contact The Arts Center by phone at 423-745-8781, visit our website at athensartscouncil.org, or in person at 320 North White Street in Athens.
Knoxville Museum of Art: Romantic Spirits
August 25, 2016 — November 6, 2016
Category: Exhibitions, visual art and Free event
The Knoxville Museum of Art announces Romantic Spirits: Nineteenth Century Paintings of the South from the Johnson Collection, featuring more than thirty 19th-century masterworks from the renowned Spartanburg, South Carolina-based collection.
The paintings in Romantic Spirits present an evocative glimpse into nineteenth-century Southern life, and reveal the importance of oral tradition and "a sense of place" in the development of the Romantic Movement in the South. The exhibition seeks to present a balanced view of how Romanticism evolved in the North and the South, the genre's ties to Europe, and how culture, customs, education, and travel influenced each artist. It also reveals connections between featured painters and their contemporaries, specifically authors and poets such as Harriet Beecher Stowe, Henry Wadsworth Longfellow, among others. One of the highlights of the exhibition is a masterful still life of peaches by Knoxville artist Lloyd Branson.
The public is invited to an exhibition preview reception on Thursday, August 25 from 5:30-7:30pm.
Knoxville Museum of Art, 1050 World's Fair Park Dr, Knoxville, TN 37916. Hours: Tuesday-Saturday, 10AM-5PM, Sunday, 1-5PM. Information: 865-525-6101, www.knoxart.org