Calendar of Events
Monday, October 31, 2016
McClung Museum: Knoxville Unearthed: Archaeology in the Heart of the Valley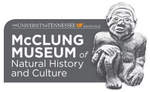 September 17, 2016 — January 8, 2017
Category: Exhibitions, visual art, Free event, History, heritage and Science, nature
In honor of Knoxville's 225th anniversary, this exhibition explores the city's heritage as seen through archaeological discoveries in the "Heart of the Valley." Using historic artifacts unearthed in and around Knoxville, along with historical images, maps, documents, and oral histories, the exhibition tells the story of Knoxville's development from a frontier settlement to an industrialized city.
Opening reception for members on Fri Sep 16, 5-7 PM.
McClung Museum of Natural History and Culture, 1327 Circle Park Dr on the UT campus, Knoxville, TN 37996. Hours: Monday-Saturday, 9AM-5PM, Sunday, 1-5PM. Information: 865-974-2144, http://mcclungmuseum.utk.edu
The Town of Farragut Arts Council: Janice Valentine, Featured Artist
September 8, 2016 — October 31, 2016
M-F 8:00AM-5:00PM
Category: Exhibitions, visual art and Free event
The Town of Farragut Arts Council presents Janice Valentine as the featured artist for September and October. Located at the Farragut Town Hall, the exhibit features Valentine's framed italic hand calligraphy work.

Valentine has been the owner of the Olde Concord Gallery in historic Concord, Tenn., since 1999. The gallery building is on the National Register of Historic Places. Holding an Associate Degree in Advertising Arts/Graphic Arts from Chattanooga State Community College, Valentine has been a custom picture framer and calligraphy artist since 1984.
Each month, the work of an artist or group of artists is featured in specially designed cases on the second floor of the rotunda in the Farragut Town Hall. For more information about this exhibit or to access a Featured Artist of the Month application, please contact Lauren Cox at lcox@townoffarragut.org or 218-3372 or visit www.townoffarragut.org/artsandculture.

The Farragut Town Hall is open Monday through Friday from 8 a.m. to 5 p.m. and is located at 11408 Municipal Center Drive directly across from the Farragut Branch Post Office.
Pienkow Art Gallery: Marcin Kowalik: A Tale of the Working (Wo)Man
September 2, 2016 — November 26, 2016
Category: Exhibitions, visual art and Free event
Please join us for our new exhibition! Opening reception Fri Sep 2, 5-7 PM in the main lobby of the consulate office, which hosts modern art from both established and emerging Polish artists. Please RSVP: drpienkowski@gmail.com or 865-584-4112
Marcin Kowalik's paintings are dominated by abstract forms and empty spaces while featuring vibrant colors, illusions and a precision of lines and geometric structures. His work is nonanthropocentric – human figures rarely appear, and when they do, they are faceless, devoid of identity. Kowalik's perception of reality dictates his work. His gaze is the architect's – registering solids, enriching them with vibranace and a dose of artful spontaneity which gives rise to his novel, uncanny universe. For Kowalik, Picasso is a master of augmented reality. Kowalik is primarily interested in the Cubist period in the work of the Spanish artist, in the composition of spatial forms and their fragmentation. One of Picasso's most fascinating aspects is his extraordinary inventiveness. Paintings, which appear shattered into prismatic fragments and recomposed without conformity to their initial arrangement, can be 'read' from the foreground, followed along the path delineated by the painter and, suddenly, apprehended not from the front, but sidewise.
In 1944, Pablo Picasso joined the Communist Party. It seems to have provided him with a model of victory and strength which he begins to identify with the Communists. His joining the Party has obvious roots in his painting, which he considered to be more than a mere source of pleasure. Line and color were his arms, which he wielded in his revolutionary fight. He confided in Communism, enchanted with the specious beauty of its motivating ideals, but was even more partial to the company he could find in its circles. The stage in the life of the celebrated cubist sparked Marcin Kowalik's new cycle. The cycle on a (wo)man at work. Each of the thirty canvases represents a person with their occupational attribute. The different quality of the paintings in "A Tale of the Working (Wo)Man" cycle arises from the overload of minimalism, the pinnacle of which was reached by Kowalik in his work on "Convergents", one of his most recent projects.
Here, he has sought chaos – introduced into his art by people, as various and volatile as the nature of painting. Despite his desire to renounce his creative asceticism, Kowalik's human is still confined by the minimalist formal limits. To demonstrate a human form, it is sufficent to simply sketch an eye, the shape of a head and, immediately, a face outline becomes recognizable. This is the machination of the human mind – symmetrical points are sufficient for our imagination to fill in the missing parts. Apparently, the human has finally moved to the center of the young painter's field of interest. However, these are mere appearances. Kowalik does not stray far from home and attempts to misplace the human figure, offering its simplest possible representation. He tells the tale of a human, but his tale is extremely complex and multi-faceted. He posed the challenge and has risen to it himself – undertaking the effort of organizing the experiment. He invited over a dozen of amateur painters to cooperation on committing to canvas their image of an occupation, inspired by the output of the author of "The Weeping Woman". Website: www.kowalik.art.pl
Viewing hours M-F 8-5, Sat 8-11:30 AM. At the Center for Polish Culture | Pienkow Art Gallery, 7417 Kingston Pike, Knoxville, TN 37919. http://www.consulpoland.com/index.php/center-of-polish-culture/
Westminster Presbyterian Church: Exhibition by Stan & Elaine Fronczek and Kate Aubrey
September 1, 2016 — October 31, 2016
Category: Exhibitions, visual art, Fine Crafts and Free event
Exhibit of Wood and Felt work by Stan and Elaine Fronczek and Paintings by Kate Aubrey
Westminster Presbyterian Church Shilling Gallery, 6500 Northshore Drive, Knoxville. Hours: 9 a.m. - 4 p.m. Monday through Friday. Information: 865-584-3957
Athens Area Council for the Arts: Work by Artist Richard Whitehead
August 29, 2016 — November 4, 2016
Reception Sept. 23, 5:30-7:00PM
Category: Exhibitions, visual art and Free event
The Athens Area Council for the Arts announces Follow Innocence, showing work by regional artist Richard Whitehead, at The Arts Center. The exhibit is available for viewing August 29 – November 4, 2016 at The Arts Center, 320 North White Street, Athens, Tennessee.

Whitehead's work is derived from the premise that nothing is fixed or stable and this state of insecurity is positive, and allows us to follow innocence.

Richard is a graduate of the Pennsylvania Academy of Fine Arts, where he won numerous prizes and scholarships. His work has won awards and has been exhibited throughout the United States; Antwerp, Belgium; and Murcia and Barcelona, Spain. In 1998, he settled in Knoxville, TN. He has exhibited in Clarksville, Oak Ridge, and Knoxville. A retrospective of his art was celebrated at the Fountain City Art Center in Knoxville in 2005. He juried two exhibits at the Fountain City Art Center and Rose Art Center in Morristown. In Knoxville, he has shown in with The Arts & Culture Alliance, A-1 Lab Art Space, Farragut Arts Council, The Art Market, Kaleidoscope, Liz-Beth Gallery, Nomad Gallery, and many more.
The exhibit opening reception is Friday, September 23, 2016 from 5:30 – 7:00 p.m. Whitehead will be on hand to informally discuss his work. The reception includes light refreshments and is free and open to the public. After the reception is opening night of ACT's fall play Come Back to the 5 & Dime, Jimmy Dean, Jimmy Dean at 7:30 pm in the Sue E. Trotter Theater. Tickets are $15 for adults and $10 for students.

For questions or more information about this or any AACA program contact The Arts Center by phone at 423-745-8781, visit our website at athensartscouncil.org, or in person at 320 North White Street in Athens.
Farragut Museum Features "Timeless Toys" Exhibit
August 25, 2016 — December 30, 2016
Category: Exhibitions, visual art and Free event
The Farragut Museum invites the community to visit "Timeless Toys." This exhibit will be on display through early 2017 (closed Dec. 24 and 25). This special exhibit will feature items from the Museum's collection of artifacts as well as items belonging to Museum Committee members. The exhibit showcases a variety of antique toys, games and dolls dating from the late 1800s through the 1900s. A featured item is the Rice doll house, designed and built in 1929 by local architect Malcolm Rice and a National Architecture Award recipient in 1930. Originally with electricity, the doll house was enjoyed by three generations of the Rice family. Museum committee member Lou LaMarche has loaned several 1940s toys from his personal collection, including toy soldiers, a Rudolph radio and an electric football game. In addition, the exhibit features a 1940s toy steam engine donated by museum volunteer Malcolm Shell.

The Farragut Museum is committed to preserving the heritage of its East Tennessee community and features a remarkable collection of artifacts from the area, including an extensive collection of the personal belongings of Admiral David Glasgow Farragut, first Admiral of the U.S Navy and hero of the Civil War. Housed in the Farragut Town Hall located at 11408 Municipal Center Drive, the museum is open Monday through Friday from 10 a.m. to 4:30 p.m. and offers free admission. For more information about the museum or the exhibit, please visit www.townoffarragut.org/museum, like the museum at www.facebook.com/farragutmuseum, or contact Museum Coordinator Julia Barham at jbarham@townoffarragut.org or 966-7057.
Open Chord Music Concerts
August 15, 2016 — December 31, 2016
Category: Music
Knoxville Arts & Fine Crafts Center: Art by Lela Buis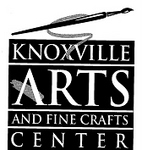 August 1, 2016 — October 31, 2016
Reception Aug. 19, 5:30-8:00PM
Category: Exhibitions, visual art and Free event
Artist Lela E. Buis presents "Whimsical Creatures," an exhibit of painting and photography, at Knoxville Arts & Fine Crafts Center, August 1, 2016 - October 31, 2016.
Meet and greet with the artist August 19 from 5:30 – 8:00 p.m.
The artist finds that animals have an unusual attraction. They capture her with their colors, their expressions, their activity. Ordinary animals like chickens and cows are a tradition in East Tennessee, especially for anyone who has grown up on a farm, or had grandparents with a farm. This exhibit brings together paintings and photographs from around the area, featuring some of these whimsical creatures and the beautiful countryside of the East Tennessee farm country.
Lela E. Buis was born in Middlesboro, Kentucky, grew up in Tazewell, Tennessee, and lived in Central Florida for a long time. She worked at Kennedy Space Center for about 15 years, and currently lives in Knoxville. She has been drawing and painting since she was a child, and has sold photos and illustrations to a number of books and magazines. In 2015 she had a photograph featured in the Florida State Poets Association Anthology.
The Arts & Fine Crafts Center is located in North Knoxville at 1127B Broadway Avenue, Knoxville, TN 37917. The organization is affiliated with the City of Knoxville Parks and Recreation. Please phone 865-523-1401 for more information on the gallery and arts classes.
Monday Night Life Drawing
June 13, 2016 — December 31, 2016
6-9 PM
Category: Classes, workshops and Exhibitions, visual art
Most Mondays of the year, 6:00-9:00 PM. Hosted by Doug Kimball. Bring your own materials and equipment. Limited chairs are available. Come with the intent of working hard and finding camaraderie and respect. This is a meditative session and runs $15 per session. Info: 865-696-2638, dorobkim63@gmail.com
Held in the Emporium Center annex located on the corner of Gay st. and Jackson ave.
Sound of the Smokies Show Chorus: Open Rehearsals
June 6, 2016 — December 31, 2016
Category: Classes, workshops, Free event and Music
Located in Knoxville, Tennessee, Sound of the Smokies is a chorus of women affiliated with Sweet Adelines International who enjoy singing 4-part a cappella harmony in the barbershop style. Our musical selections come from pop, gospel, Broadway, country, and barbershop. Members consist of women of all ages and from all walks of life. No formal musical training is needed to sing with our group. If you can carry a tune, we want you! Our members hail from all over the Knoxville area, as well as from Chattanooga, the Tri-Cities area, Kingston, Loudon, Dandridge, Newport, and many other areas. Our members continually learn to improve their personal vocal skills while learning fun, exciting music.
We rehearse on Mondays from 6:30-9:30 PM at Ball Camp Baptist Church, 2412 Ball Camp Byington Rd, Knoxville, TN 37931. Visitors are always welcome at our rehearsals. We're a very warm, friendly, welcoming group, and you will immediately feel welcome when you visit! Information: http://www.soundofthesmokies.com/
Dogwood Arts: Art in Public Places
April 1, 2016 — March 10, 2017
Category: Exhibitions, visual art and Free event
A world-class visual arts exhibition of large-scale outdoor sculpture which enliven downtown Knoxville, the McGhee Tyson Airport and Oak Ridge. Sculpture artist Isaac Duncan III, a Brooklyn, New York native who currently resides in Chattanooga, Tennessee served as the Juror for the 2016-2017 exhibition. #AIPP
Dogwood Arts: 865-637-4561 www.dogwoodarts.com
Knoxville Food Tours
February 22, 2016 — December 31, 2016
Category: Culinary arts, food and History, heritage
History, Food, & Fun! Enhance your time in Historic Downtown with Knoxville's Award Winning, Original Tour! Enjoy a complete Knoxville experience in just a few hours – enjoy tastings of specially selected dishes from some of Knoxville's best new and iconic restaurants featuring local, regional, Southern & Appalachian cuisine; add pairings of beer from local and craft breweries, wine flights, craft cocktails, Tennessee whiskey, or even moonshine; hear the history of the city and notable buildings. A must for locals and visitors!
Reservations Required. Purchase Tickets at www.knoxvillefoodtours.com or call 865-201-7270.