Calendar of Events
Friday, October 14, 2016
Knoxville Arts & Fine Crafts Center: Art by Lela Buis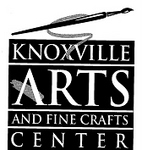 August 1, 2016 — October 31, 2016
Reception Aug. 19, 5:30-8:00PM
Category: Exhibitions & visual art and Free event
Artist Lela E. Buis presents "Whimsical Creatures," an exhibit of painting and photography, at Knoxville Arts & Fine Crafts Center, August 1, 2016 - October 31, 2016.
Meet and greet with the artist August 19 from 5:30 – 8:00 p.m.
The artist finds that animals have an unusual attraction. They capture her with their colors, their expressions, their activity. Ordinary animals like chickens and cows are a tradition in East Tennessee, especially for anyone who has grown up on a farm, or had grandparents with a farm. This exhibit brings together paintings and photographs from around the area, featuring some of these whimsical creatures and the beautiful countryside of the East Tennessee farm country.
Lela E. Buis was born in Middlesboro, Kentucky, grew up in Tazewell, Tennessee, and lived in Central Florida for a long time. She worked at Kennedy Space Center for about 15 years, and currently lives in Knoxville. She has been drawing and painting since she was a child, and has sold photos and illustrations to a number of books and magazines. In 2015 she had a photograph featured in the Florida State Poets Association Anthology.
The Arts & Fine Crafts Center is located in North Knoxville at 1127B Broadway Avenue, Knoxville, TN 37917. The organization is affiliated with the City of Knoxville Parks and Recreation. Please phone 865-523-1401 for more information on the gallery and arts classes.
East Tennessee Technology Access Center: Martial Arts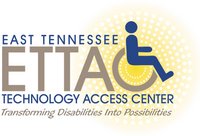 July 22, 2016 — December 31, 2016
Category: Festivals & special events, Free event and Kids & family
Fridays at 1 PM - FREE for all ages – caregivers and service providers welcome to participate too!
Wah Lum Kung Fu and Tai Chi is a very respected and highly decorated system in tournaments and special events both in the United States and China. It is a system known for its high standards in traditional Kung Fu. Because of this, the goals of Wah Lum Kung Fu are to preserve the quality of these standards by helping all to achieve the highest level of excellence to the best of their ability.
We are so excited to unite with ETTAC in hopes to spread the benefit that the practice of Kung Fu and Tai Chi with its breathing techniques and posture correctness aids not only in Martial Arts but in a persons overall well-being.
Email joelsimmons@ettac.org to register or call 865-219-0130
East Tennessee Technology Access Center, 116 Childress Street, South Knoxville (enter through rear entrance of building). Phone: 865-219-0130, ettacmain@gmail.com, www.ettac.org
East Tennessee History Center: Come to Make Records: Knoxville's Contributions to American Popular Music
April 15, 2016 — October 30, 2016
Category: Exhibitions & visual art, History & heritage and Music
Special Public Opening: Friday, April 15, from 5:30-8:00 p.m.
In 1929 and again in 1930, Brunswick Records' Vocalion label set up a temporary recording studio at the St. James Hotel in downtown Knoxville and invited locals to come make records. These old-time, jazz, blues, and gospel recordings added Knoxville's voice to American popular music and inspired the next generation of country music stars. In an exciting new exhibition, the East Tennessee Historical Society and the Tennessee Archive of Moving Image and Sound present a first-time look at the impact of these recordings and the region's contributions to American popular music. The exhibition features an array of artifacts, videos, sound recordings, and photographs showcasing East Tennessee's diverse musical heritage. Come to Make Records explores Knoxville's growth in the early 20th century, the importance of fiddling contests in generating fans and driving record sales, the role of Sterchi Bros. in exposing local talent to a national audience, and examines why Knoxville was selected for the recordings. The exhibit offers a closer look at the St. James Hotel, the site of the Knoxville Sessions, an overview of the local talent that arose from the sessions, and a look at the next generation of artists, such as Chet Atkins and Roy Acuff. The exhibit includes a display demonstrating 130 years of recorded sound from the wax cylinder to the iPod, a re-creation of the St. James Hotel room where the Knoxville Sessions took place, Roy Acuff's fiddle, Cal Davenport's banjo, a Bairdola, and an assortment of other instruments. Other artifacts featured are original records from the Knoxville Sessions, a painting by Howard Armstrong, and Carl and Pearl Butler's performance suits, designed by Nathan Turk. Special video presentations include a film produced by East Tennessee PBS on the Knoxville Sessions, a look at how 78 rpm discs are made, rare footage of Knoxville Sessions artists, and recordings of Roy Acuff, Uncle Dave Macon, and Carl and Pearl Butler.
Beginning at 6:00 p.m., Julie Belcher from the Pioneer House will display an art exhibition in the Bilo Nelson Auditorium of the East Tennessee History Center with music provided by saw player Robert Maddox. At 7:00 p.m. there will be a program with musical performances by local musicians, including Kelle Jolly, David Balle, saw player Robert Maddox, and the Tennessee Stiff Legs, of songs from the 1929 and 1930 Knoxville Sessions with remarks by Dr. Ted Olson, co-producer and co-author of The Knoxville Sessions box set book. The evening will conclude with a screening of rare film footage of Knoxville sessions artists Uncle Dave Macon, Willie Seivers, and Howard "Louie Bluie" Armstrong. Relatives and descendants of the musicians that recorded during the Knoxville Sessions will also be acknowledged during the program.
East Tennessee Historical Society, 601 S. Gay Street, Knoxville, TN 37902. Museum hours: M-F 9-4, Sa 10-4, Su 1-5. Information: 865-215-8824, www.easttnhistory.org
Dogwood Arts: Art in Public Places
April 1, 2016 — March 10, 2017
Category: Exhibitions & visual art and Free event
A world-class visual arts exhibition of large-scale outdoor sculpture which enliven downtown Knoxville, the McGhee Tyson Airport and Oak Ridge. Sculpture artist Isaac Duncan III, a Brooklyn, New York native who currently resides in Chattanooga, Tennessee served as the Juror for the 2016-2017 exhibition. #AIPP
Dogwood Arts: 865-637-4561 www.dogwoodarts.com
Knoxville Food Tours
February 22, 2016 — December 31, 2016
Category: Culinary arts and History & heritage
History, Food, & Fun! Enhance your time in Historic Downtown with Knoxville's Award Winning, Original Tour! Enjoy a complete Knoxville experience in just a few hours – enjoy tastings of specially selected dishes from some of Knoxville's best new and iconic restaurants featuring local, regional, Southern & Appalachian cuisine; add pairings of beer from local and craft breweries, wine flights, craft cocktails, Tennessee whiskey, or even moonshine; hear the history of the city and notable buildings. A must for locals and visitors!
Reservations Required. Purchase Tickets at www.knoxvillefoodtours.com or call 865-201-7270.
Knox Heritage: Salvage Shop
January 1, 2015 — December 31, 2016
Category: Free event and History & heritage
The Salvage Shop is a program of Knox Heritage, accepting donated historic building materials to prevent these valuable items from going to the landfill. These items are re-sold to benefit Knox Heritage. All donations are tax-deductible.
619 Broadway, Knoxville, TN 37917. Shop Hours: Wed-Fri 12-5pm, Sat 10am - 3pm. Information: 865-523-8008, www.knoxheritage.org
Historic Ramsey House: Tours
January 1, 2015 — December 31, 2016
Category: History & heritage and Kids & family
Ramsey House was built in 1797 by Knoxville's first builder, Thomas Hope, for Francis Alexander Ramsey. The structure is significant for original interior and exterior architectural features and its period decorative art collection. The Ramsey Family was one of the first families to settle the Knoxville area. They played vital roles in developing civic, educational and cultural institutions. Colonel Francis A. Ramsey was one of the founding trustees of Blount College, now the University of Tennessee. One of his sons, Dr. J.G.M. Ramsey authored an early history of the state, The Annals of Tennessee. Another son, William B.A. Ramsey, was the first elected mayor of Knoxville.
Tours: Wednesday-Saturday, 10:00am to 4:00pm (last tour at 3:00pm)
Info: 865-546-0745, 2614 Thorngrove Pike, Knoxville, TN 37914. www.ramseyhouse.org
Mabry-Hazen House & Bethel Cemetery Tours
January 1, 2015 — December 31, 2016
Category: History & heritage and Kids & family
The Mabry-Hazen House Museum, listed on the National Register of Historic Places, is located on six acres atop Mabry's Hill in Knoxville,TN. Built in 1858 and housing three generations of the same family from 1858-1987, the Mabry-Hazen House served as headquarters for both Union and Confederate forces during the Civil War. This stately, elegant home of the Victorian and Civil War periods showcases one of the largest original family collection in America. Containing original artifacts including china, silver, crystal, and antique furnishings, this home is a rare view into the past. The Civil War, a gunfight on Gay Street in 1882, and a Breach of Promise lawsuit in the early 1930's are only a few stories that bring life and color to those who visit the museum.
Tours: Monday-Friday: 11am – 5pm; Saturday: 10am – 3pm (or by appointment)
Info: 865-522-8661, 1711 Dandridge Avenue, Knoxville, TN 37915. www.mabryhazen.com
Located on Bethel Avenue and down the road from the Mabry-Hazen House, the Bethel Cemetery contains more than 1,600 Confederate dead, including roughly one hundred who were killed in the battle of Fort Sanders. In addition, around 50 "Union Men" and 20 Civil War veterans are interred here. The monument to the Confederate dead was erected by the Ladies Memorial Association and was unveiled on May 19, 1892. The cemetery was cared for and maintained by the Winstead family from 1886-1989. The last family descendent and caretaker, Miss Mamie Winstead, willed the cemetery to the Hazen Historical Museum Foundation in 1989. Meeting her wishes, the Foundation recently opened a small museum which details the history of the cemetery as it pertains to the Civil War in Knoxville.
Tours: Saturday: 10am-3pm or by appointment
Info: 865-522-8661, 1917 Bethel Avenue, Knoxville, TN 37915.
Marble Springs State Historic Site: Tours
January 1, 2015 — December 31, 2016
Category: History & heritage and Kids & family
Marble Springs State Historic Site is the last remaining home of John Sevier. Born in Virginia in 1745, John Sevier made a name for himself as a Revolutionary War Hero during the Battle of Kings Mountain (1780), a key player & Governor of the short-lived State of Franklin (1784-1788), and ultimately was elected to serve as the first Governor of the State of Tennessee (1796). Marble Springs was the approximate 350 acre farm that Sevier lived on from 1801-1815, the last years of his life. Sevier named his farm Marble Springs because of the Tennessee Rose Marble that was quarried on site and the natural springs that flowed on the property. While visiting Marble Springs, you will have the opportunity to tour several historic structures that are designed to represent various aspects of John Sevier's life & times. These structures include: The Tavern, The Loom House, The Smoke House, The Spring House & the John Sevier Cabin and detached kitchen.
Tours: Wednesday – Saturday, 10:00am to 5:00pm and Sunday, 12:00pm to 5:00pm (or by appointment)
Info: 865-573-5508, 1220 West Gov. John Sevier Highway Knoxville, TN 37920. www.marblesprings.net
James White's Fort Tours
January 1, 2015 — December 31, 2016
Category: History & heritage and Kids & family
James White, The Founder of Knoxville, came here in 1783 from North Carolina. Having served as a Captain in the Revolutionary War he was given a land grant of 1,000 acres for his service and here he built his two story log house in 1786. Two years later he enclosed the house and outbuildings with a stockade fence for protection from marauding Indians and the wild animals. James White was a friend to the Cherokee Indians and he assisted in the negotiation of several of their treaties with the settlers. The area surrounding the Fort would have been cleared of trees and in their place were gardens along with orchards and fields of corn and tobacco mostly for White's family and slaves use. In October 1791, James White laid off part of his land to establish the town of Knoxville, named for Henry Knox, Secretary of War under President Washington's. The town at first was the Capital of the Territory South of the River Ohio and later became the first Capital of the State of Tennessee in 1796.
Tours: (April – November) Monday – Saturday: 9:30 am – 5:00 pm
(December – March) Monday – Friday: 10 am – 4 pm
Phone: 865-525-6514. Address: 205 Hill Avenue SE, Knoxville, TN 37915. Website: www.jameswhitesfort.org
Crescent Bend House & Garden: Tours
January 1, 2015 — December 31, 2016
Category: History & heritage and Kids & family
Beginning in 1832, Drury Paine Armstrong (1799-1856) established a gentleman's farm and house for his wife and family just west of downtown Knoxville. He named the farm "Crescent Bend" for the commanding view of a majestic crescent bend of the Holston River, now called the Tennessee River. The Armstrongs moved into their new home on October 7th, 1834. Drury Armstrong's Crescent Bend started with 600 acres of land on the north side of the river, and a within few years he acquired another 300 acres on the south side. He owned several other tracts of land in and around Knoxville, upon one of which a famous Civil War battle, the Battle of Armstrong's Hill, would be fought. During the Civil War, the house was used by both Union and Confederate Armies as a command center and hospital. Thousands of soldiers encamped and fought skirmishes on Crescent Bend farmland. Originally the Union Army controlled Crescent Bend and built an earthen fortification around the house; began on the western side of the house, wrapped around the back of the house, and connected with Kingston Pike on the east. This defensive earthen trench work gave the Union Army a commanding view of the river and the pike leading into town.
Tours: Wednesday-Friday: 10am – 4pm and Saturday: 10am – 2pm
Address: 2728 Kingston Pike, Knoxville, TN 37919. Phone: 865-637-3163.
Website: www.crescentbend.com
Blount Mansion Tours
January 1, 2015 — December 31, 2016
Category: History & heritage and Kids & family
This "house with many eyes" witnessed the birth and growth of Knoxville, housed Tennessee governors and prominent families, and later became slum housing on the Knoxville riverfront. It was saved by early preservationists from destruction, and survives today to tell the stories of Tennessee's birth and growth. William Blount, a signer of the United State Constitution, chose to build his home in Knoxville after signing the Treaty of the Holston on the banks of the Holston River just a few hundred yards away from the Mansion's location. Blount's Knoxville mansion would serve as the territorial capitol, as well as a family home. The care in construction, and the size and shape of Blount Mansion reflects Blount's position as a Territorial Governor, head of a prominent family, and influential land speculator.
200 West Hill Avenue, Knoxville, TN 37902. Phone: 865-525-2375
Tours: Tuesday – Friday: 10am – 5pm (last tour leaves at 4pm); Saturday 10am – 2pm (last tour leaves at 1pm)
Website: www.blountmansion.org
Blog: blountmansion.blogspot.com